Long after sunset, United Captain Andy King and his fellow Watts of Love volunteers made their way along a jungle path on Ilin Island, off the coast of Mindoro, Philippines. Even with their headlamps, the darkness was stifling. King, a Chicago guy, had never experienced anything like it as he moved precariously with the others through the void. Suddenly, approaching a clearing at the edge of a village, King saw an exhilarating sight: small circles of light dancing in the shadows up ahead.
Using solar-powered lanterns that a Watts of Love group had left the previous year, men fished in the night. Women talked and laughed together as they cooked and mended nets. Inside thatched huts, children studied school textbooks.
The village had no electricity. When night fell, its inhabitants had once either lived in total darkness or else lit candles or kerosene lamps, but both could be expensive, and the latter posed a serious fire hazard and emitted toxic fumes as it burned. Now, with safe, economical, self-sustaining light, the tiny community had been empowered. In some ways, those glowing bulbs were stepping stones out of a life fraught with danger and poverty.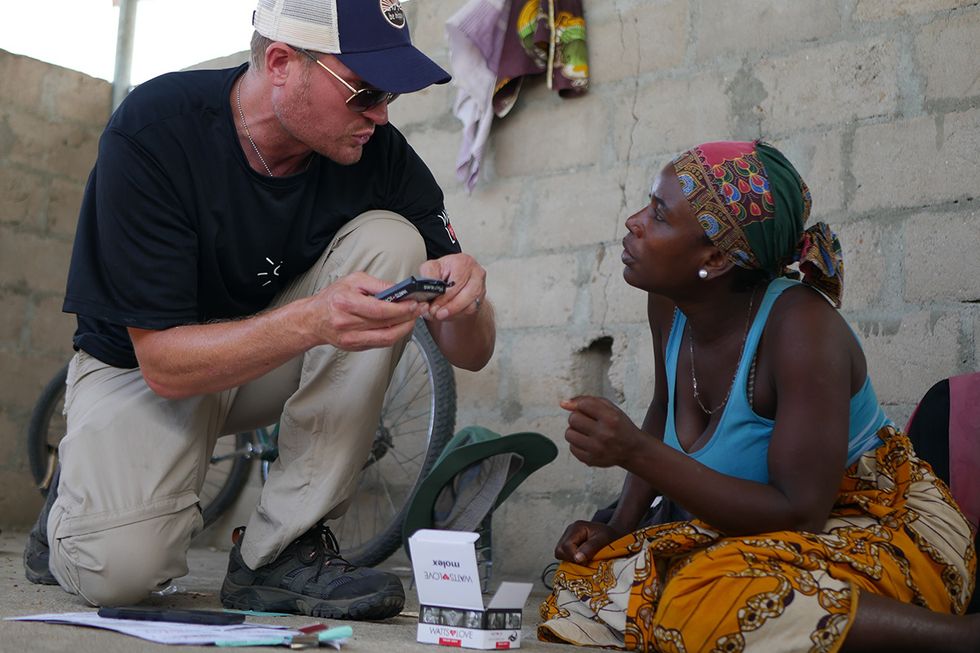 Captain King in Mozambique
"It's life changing," King says, speaking to the power of light. "Over the next few days as we distributed the lights, I saw firsthand what a difference it makes."

Keep reading...
Show less